2022 Volkswagen Taos Owner's Manual
---
You can view the 2022 Volkswagen Taos Owner's Manual further down the page underneath the image of the cover.
Clicking on the "view full screen" button will take you to a full screen version of the manual.
Manual Cover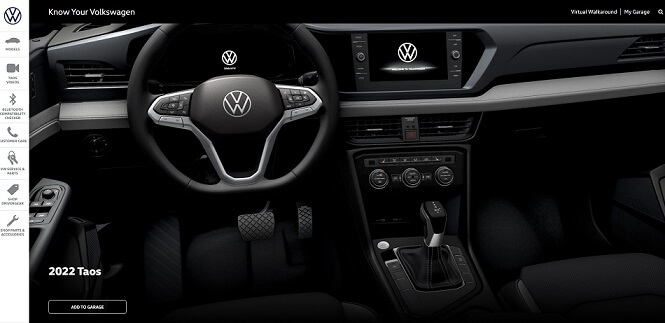 External Manual
Leave This Site & View External Manual »
2022 Taos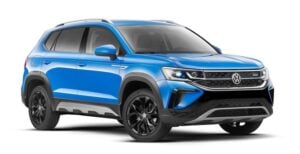 The 2022 Taos isn't the first compact crossover SUV from Volkswagen but it is the smallest.
Before this model was the Tiguan, a slightly larger model that shares its mechanics with the Skoda Kodiaq and the Audi Q3.
You could find the Tiguan back in 2007 with the model quickly becoming the automaker's best-selling line by 2019.
Underneath the Taos is the T-Cross, an even smaller model classed as a subcompact crossover SUV that shares its platform with the Polo.
For the 2022 model year, the Taos is a new line in North America and is seen as the replacement for the Golf that is no longer being sold there.
North American models are powered by a turbocharged 1.5-liter engine mated to either an 8-speed automatic or 7-speed direct-shift transmission.
For the front-wheel-drive model, you get the automatic transmission but for the four-wheel-drive (branded 4Motion) you get the 7-speed DSG.
Inside the VW Taos, you will find a digital-cockpit complete with a digital-instrument cluster and touchscreen infotainment system.
Optionally buyers can upgrade the safety equipment to include the latest autonomous driver aids if desired.
Base prices for the new 2022 model start at around $24,000 but can climb much higher if packed with many of the optional safety and comfort features.