Mercedes Benz CLS-Class Owner's Manual
---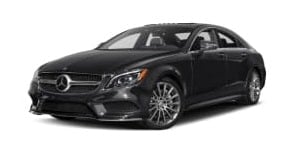 About The CLS-Class
Starting life as the CLS-Class, the CLS is a line of executive cars made by the German powerhouse Mercedes-Benz.
From 2004 onward, Mercedes built the CLS as a four-door fastback sedan that was based upon the E-Class platform (like many popular Mercedes lines). An estate version was added a little later on and all models could be bought with the AMG upgrade.
In terms of size, the CLS sits neatly in between the classic E -lass and S-Class. Throughout its life, the CLS was constantly compared to the BMW 8 Series, Porsche Panamera and the Audi A7.
The first generation was the brainchild of Michael Fink who was also responsible for the designs of cars like the CLK, C-Class Sport coupe and Maybach 57.
2010 saw the second generation of new CLSs, available as either a four-door coupe or a 5 door estate, this version was predominantly based on the Mercedes Benz F800 concept. This was later made available in all-wheel drive.
Mercedes worked on the engine to fully enhance it for the 2014 update, and four years later, the third generation rolled off the production line. Initially, these new cars were sold only as a 4-door sedan in rear-wheel drive with a 2.9-liter straight-6 turbocharged diesel or a 3-liter straight 6 turbocharged petrol engine. Mercedes fully revised the front and rear end to add the (now) trademark aggressive grille.
'Car Wow' gave the CLS a mixed review, rating it only 6 out of ten, they praised the high-class cabin work, quiet and comfortable ride and strong performance, but said that the boot size and small seating arrangements severely let it down.