2013 Ford Focus Owner's Manual
---
You can view the 2013 Ford Focus owner's manual further down the page underneath the image of the cover.
Clicking on the "view full screen" button will take you to a full screen version of the manual.
Manual Cover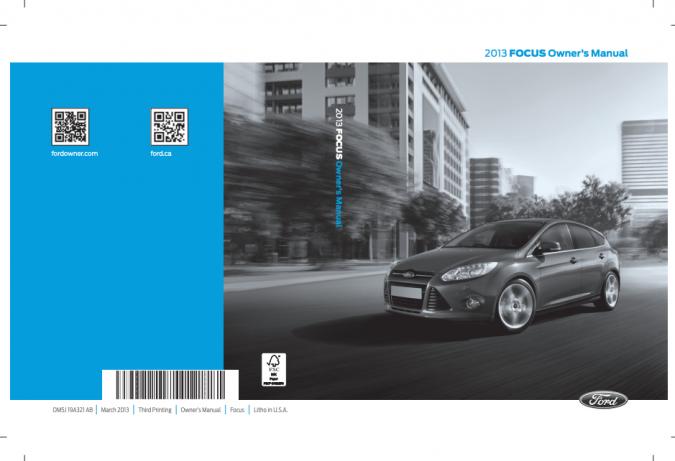 2013 Focus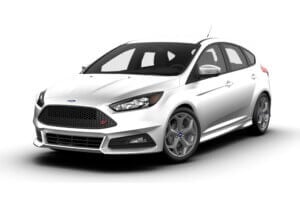 To reduce the range of compact cars that Ford were producing they set their British and German teams off with the task of building the ultimate compact car.
The idea was to combine all the positives of a compact car while not over-engineering it for any particular region of the world.
Compact cars like the Escort before it tended to be perfect for the European market but then flop when introduced into North America and vice-versa.
The Focus was introduced with the option of layout being:
A 3 door hathback
A 5 door wagon
A 4 door sedan
Later on in generation 2 of the design of the car there was also a 2 door hardtop convertible option added for customers.
This 2013 Ford Focus is an example of the third generation that was built using a team of young engineers who took advantage of new ergonomics technologies to appeal to older customers.
Focus's now featured more economical engines and the sport trims were brought along from the second generation too.
This owner's manual for the 2013 version opens up with a symbols glossary to help diagnose those complicated warning lights and explain what they mean.
A chapter on child safety follows and contains a collection of important set up information about the child seat restraints and child locks on the rear doors.