2017 Ford Edge Owner's Manual
---
You can view the 2017 Ford Edge owner's manual further down the page underneath the image of the cover.
Clicking on the "view full screen" button will take you to a full screen version of the manual.
Manual Cover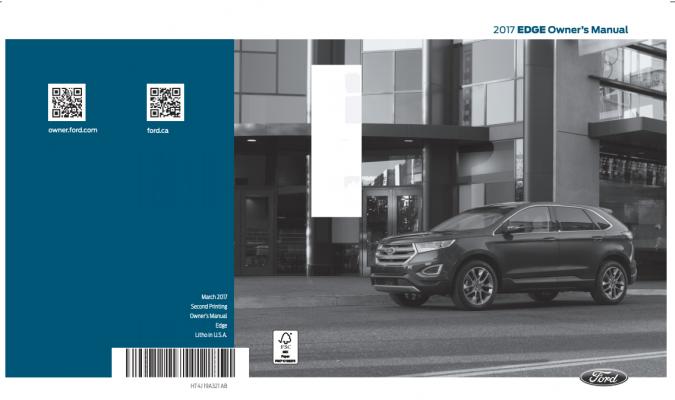 2017 Edge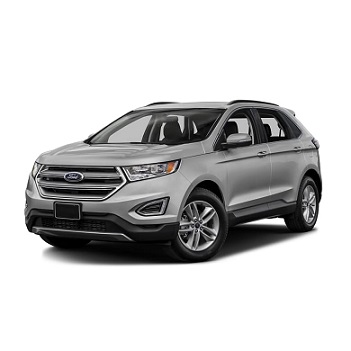 The Ford Edge is a mid-size SUV built in Canada (and China for second-generation onward) for those regions since 2006 with customers getting delivery in 2007.
This car shares its platform with several other models from its parent brand such as the Ford Fusion, Mazda CX-9 and the Lincoln MKX (or Lincoln Nautilus since 2019).
Originally the Edge name was used as a trim for the Ford Ranger but branched away from the pickup truck to become this SUV.
When the first models of this SUV were tested the safety ratings were not great, the 2 frontal tests earned 3 out of 5 stars and rollover achieved the usual 4 out of 5 that SUV's see.
With the release of the second-generation Ford Edge in 2015 (which this 2017 version is an example of) the safety ratings shot up showing that the company learned from its mistakes.
Rollover on this 2017 model is still only 4 out of 5 stars but it is very rare to find an SUV with a 5 out of 5-star rating on that test.
Styling was upgraded with the 2nd generation and a whole host of new engines and transmissions were added to the roster.
Customers could now choose from a range of turbo-diesels, V6 gasoline's and smaller displacement turbocharged gasoline engines added for the Chinese market.
The 2017 Ford Edge owner's manual on this page starts with a cover and then some legal information followed by a contents section with clickable page numbers.
On page 7 of the Ford Edge manual, you can find a useful "Symbols Glossary" that will aid you in diagnosing the warning lights and some of the buttons on the dashboard.