2018 Hyundai Santa Fe Owner's Manual
---
You can view the 2018 Hyundai Santa Fe owner's manual further down the page underneath the image of the cover.
Clicking on the "view full screen" button will take you to a full screen version of the manual.
Manual Cover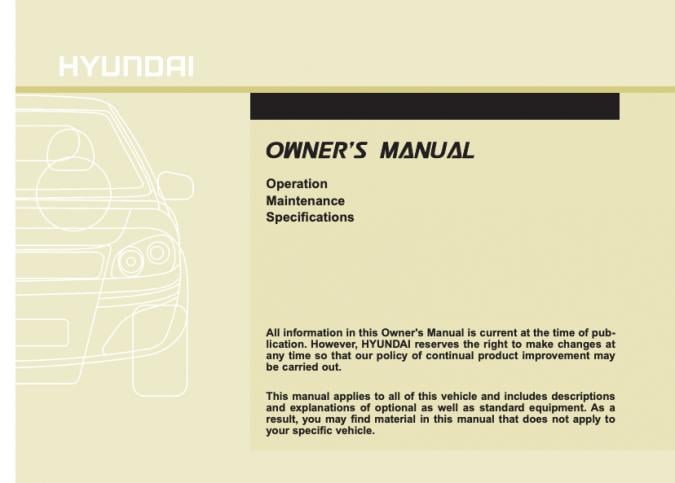 2018 Santa Fe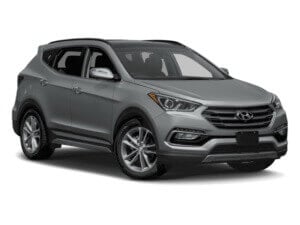 The 2018 Hyundai Santa Fe is a 7-seat SUV for families and is one of the best cars in its class. It offers great features for an affordable price and has become one of the most popular family cars.
As a family car, the Santa Fe isn't too concerned with acceleration, top speeds or cornering speeds. Instead, it focuses on other key areas for its market. Some of the most important factors include running costs, comfort, reliability, and safety.
The 2018 model is well priced. It's very similar to that of its main rival, the Kia Sorento, but more expensive than smaller SUVs such as the Peugeot 5008. The engine is economical, and the Hyundai isn't too expensive to run. So, in terms of costs, the car doesn't stand out, but it's very reasonable, nonetheless.
Reliability is another key area for family SUVs, and the 2018 Santa Fe doesn't disappoint in this regard. Hyundai's reputation for reliability, build quality and customer support is some of the best in the world, so buyers can rest assured that their car is likely to run smoothly for years. And, if something does go wrong, they'll have a great service to get it fixed quickly and efficiently.
Safety is another non-negotiable with family cars. The Hyundai Santa Fe is a very safe car, with some handy features. For example, there is an automatic emergency brake system, stability control and departure warning, couple this with great traction from the four-wheel drive powertrain, and this is one of the safest SUVs on the market today.
Finally, in terms of comfort, the 2018 model is impeccable. The soft suspension will ensure that the ride is smooth, and the automatic gearbox will make gear changes unnoticeable. The seats are also very comfy, being made of leather and fully adjustable. The only flaw in terms of comfort is the heavy steering, which can make the car feel very sluggish and a struggle to drive.