2018 Nissan Micra Owner's Manual
---
You can view the 2018 Nissan Micra owner's manual further down the page underneath the image of the cover.
Clicking on the "view full screen" button will take you to a full screen version of the manual.
Manual Cover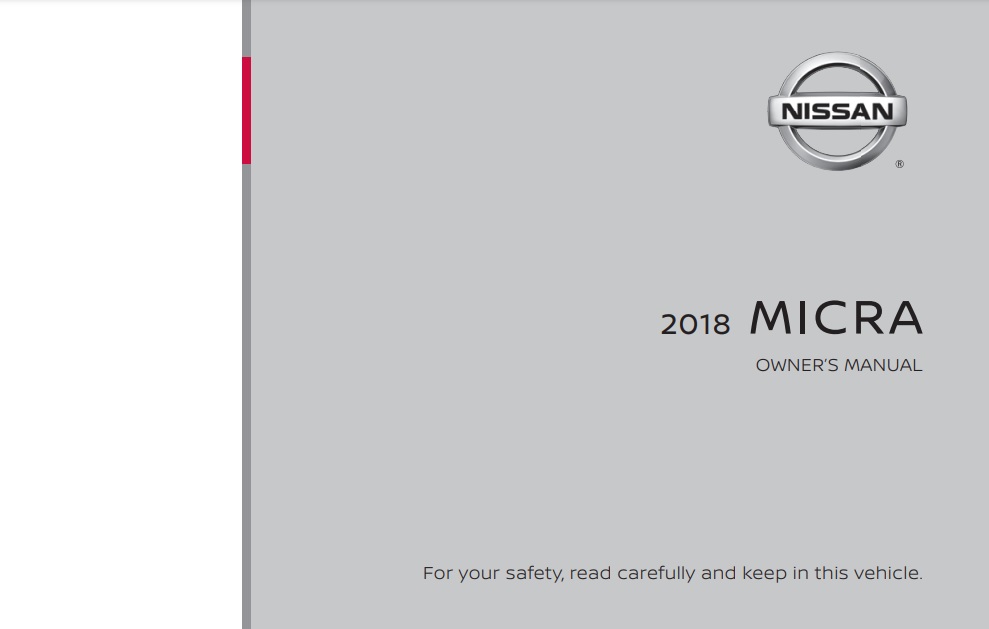 2018 Micra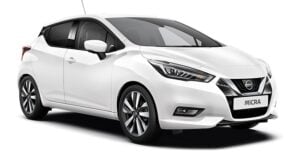 To replace the Cherry, Nissan introduced the Micra in 1982 as their new supermini.
It went on to grow with each new generation yet stayed within the supermini classification, a segment full of strong contenders such as the Ford Fiesta.
A factor that led to the Micras success was its range of engines and trims that allowed customers to get exactly what they wanted.
The third-generation model that was launched in 2002 boasted six different engine options, 2 transmissions and even a convertible layout for the first time.
It was built on the same platform as the Renault Clio and used under other Nissans like the Cube and the Note.
This 2018 model Micra is an example of the fifth generation that only came in a few years before.
The design of the body is much different than the last and inside the car, a new driver-aid has been added that reduces understeer by pinching the brakes.
Engine choices for this 2018 model have been revised downwards to 900cc and 1000cc, although one option does have a turbocharger.
You can find out what features are included with the 2018 Nissan Micra by browsing through the official owner's manual.
A copy of that manual is embedded on this page and is free of charge to view, download or even print off for later.