2018 Volkswagen Atlas Owner's Manual
---
You can view the 2018 Volkswagen Atlas owner's manual further down the page underneath the image of the cover.
Clicking on the "view full screen" button will take you to a full screen version of the manual.
Manual Cover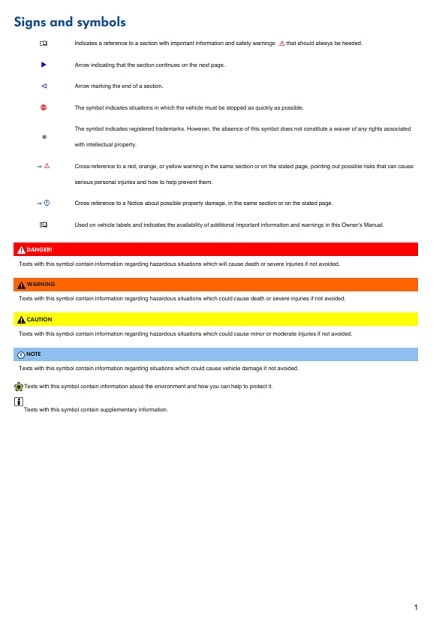 2018 Atlas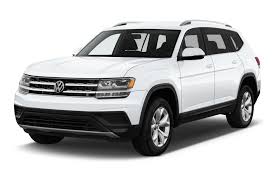 The 2018 VW Atlas is a family SUV that aims to provide practicality and reliability for a reasonable price. It's not as flashy as other family SUVs on the market, such as the Honda Pilot and Dodge Durango, but it will offer a lovely cabin, an optional V6 engine and a great host of tech, including a nice infotainment system. All in all, the 2018 Atlas choice is a great family car, even if it is a little tame.
The 2018 Atlas is actually the first 'Atlas model' in the company's lineup. It separates itself from other models, like the T-Roc by being the company's first three-row car. This makes the Atlas a real landmark for Volkswagen.
Under the hood, the VW Atlas comes equipped with a turbocharged four-cylinder engine as standard. This engine is a little disappointing. It makes the Atlas feel incredibly slow and can make getting up to motorway speeds a challenge at times. Luckily, Volkswagen offers an optional V6 engine, which produces 276 horsepower. This engine is so much better than the four-cylinder, in virtually every way. It's more refined, gives the SUV some serious power and is more economical.
The overall ride of the 2018 Atlas is pretty faultless. The suspension is great and will soak up nearly every bump in the road. And, whilst it's not the sharpest system in the world, the steering is quick and responsive. Overall leads to a comfortable and tame driving experience.
The interior of the 2018 Atlas is one of its best features. The Atlas features one of the biggest cabins out of any family SUV on the market, making it both comfy and practical. There's a good infotainment system too, with a sharp touchscreen coming as standard.