2022 Volkswagen Atlas Owner's Manual
---
You can view the 2022 Volkswagen Atlas owner's manual further down the page underneath the image of the cover.
Clicking on the "view full screen" button will take you to a full screen version of the manual.
Manual Cover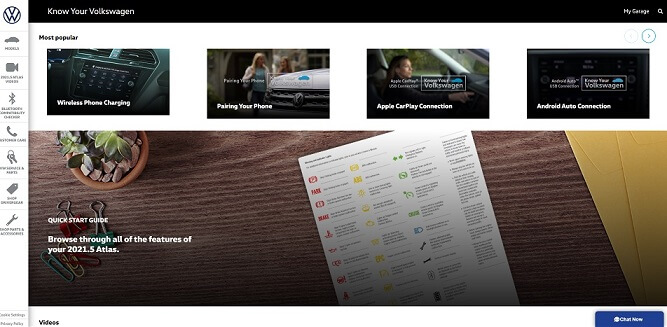 External Manual
Leave This Site & View External Manual »
2022 Atlas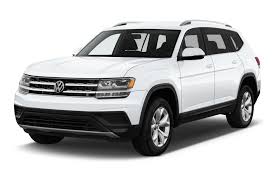 Underneath the 2022 Volkswagen Atlas is the MQB platform, a generic chassis found under many VW models.
You can find it under popular lines such as the Mk8 Golf and the 2022 Jetta in various setups.
This car was originally introduced for the 2018 model year and went through a facelift in 2021 to bring it up to date with the rest of the fleet.
In 2022 this Atlas as well as the other crossover SUV the Tiguan (VW's most popular line in the last few years) have also seen their front-end restyled this year too.
The Atlas is classed as a mid-size crossover SUV and is available as a three-row SUV in some regions such as China and the USA.
VW has pushed for new smartphone connectivity technologies in the new 2022 model this year for trims higher than the base.
For the trims higher than SEL the adaptive cruise control is now included as standard in the Atlas taking advantage of radar-based technologies.
This adaptive cruise control can be a bit confusing at first and carries its own risks so it's a good idea to read the owner's manual first before using it.
A copy of the official manual put out by Volkswagen for the 2022 Atlas is embedded on this site to view.