2018 Volkswagen Polo Owner's Manual
---
You can view the 2018 Volkswagen Polo Owner's Manual further down the page underneath the image of the cover.
Clicking on the "view full screen" button will take you to a full screen version of the manual.
Manual Cover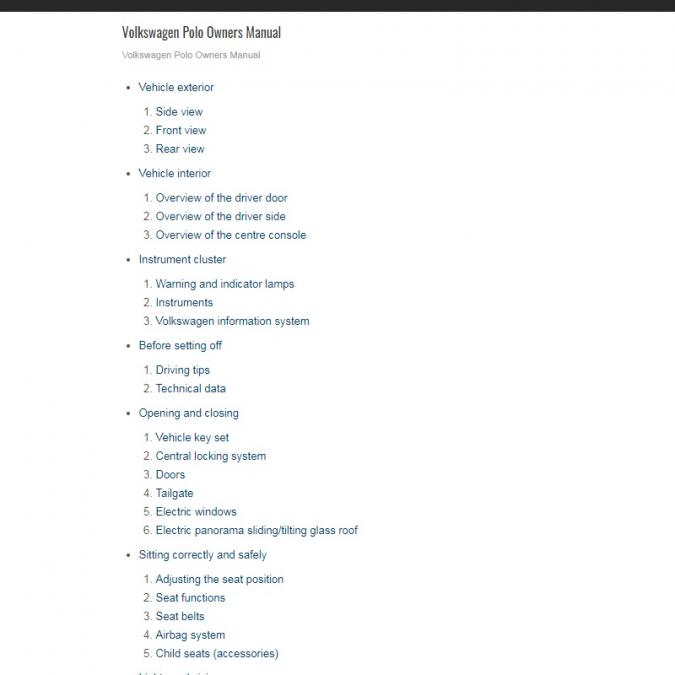 External Manual
Leave This Site & View External Manual »
2018 Polo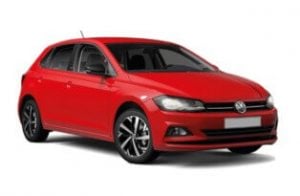 The 2018 VW Polo is a small car that attempts to stand out in an incredibly contested market. It achieves this by offering stylish looks, excellent performance, a comfy ride and a well-equipped interior. All of this means that the 2018 Polo outmatches its supermini competition like the Kia Rio and Ford Fiesta in almost every way, making it the obvious choice for anyone looking for a brilliant small car.
The 2018 model makes a few changes to the 2017 VW Polo. For instance, the bodywork has been changed to make the little car lower and wider. This gives the model a sportier and more aggressive look and is a great choice by the company. The interior has also been revamped, providing more storage space and even a new dashboard and infotainment system. The 2018 model is ultimately a big upgrade over the 2017 version.
Under the hood, standard Polo's come equipped with a 1.0-liter three-cylinder petrol engine which produces around 79 horsepower. This makes the Polo pretty slow, but it doesn't feel lackluster in most everyday situations. Although, if you are looking for more power, Volkswagen also offers a turbocharged engine producing 114 horsepower. This feels much quicker and can make accelerating to motorway speeds a much easier task. The engines are also very economical and smooth, making them perfect for everyday use.
The overall ride of the 2018 Polo is excellent. The suspension is soft, allowing for a comfy and bump-free ride. Furthermore, the steering is very sharp and accurate, making the Polo very fun in tight bends and practical in small car parks.
The interior of the 2018 Polo is also excellent and offers one of the biggest cabins of any small car on the market. The extra legroom makes the Polo even more comfortable, and the big boot increases its practicality. Along with this, there's some great tech, like a touchscreen infotainment system.