2019 BMW X3 Owner's Manual
---
You can view the 2019 BMW X3 Owner's Manual further down the page underneath the image of the cover.
Clicking on the "view full screen" button will take you to a full screen version of the manual.
Manual Cover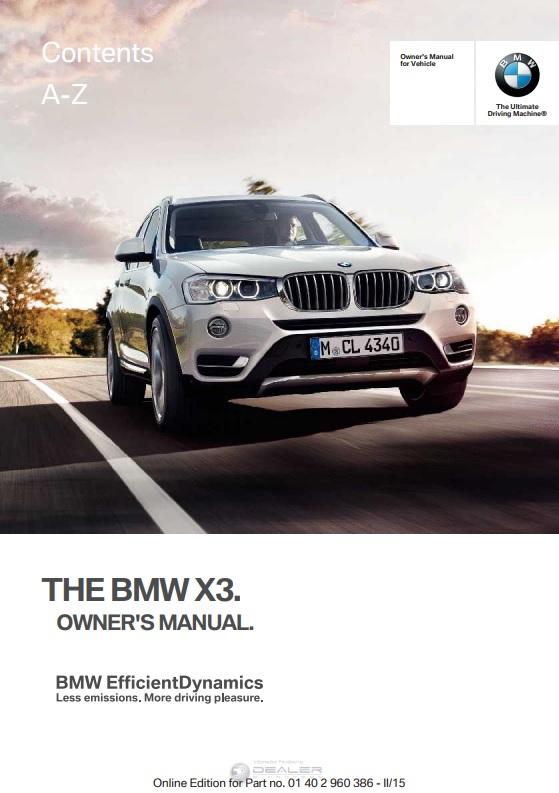 2019 X3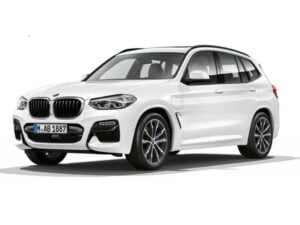 Since 2003 the BMW X3 has been the German automaker's flagship compact luxury crossover SUV.
They released the car after seeing the success of the larger X5 model 5 years previously, targeting those who found it too large with this more compact version.
Underneath the X3 is the same chassis used by the 3-Series with slight tweaks.
The use of a road-going car as a platform for an SUV shows just how it isn't designed to be taken off-road - resulting in a lighter car that is less expensive to run.
Much like the rest of the BMW range, the car is classed as "luxury" due to its inclusion of features as standard that many other manufacturers would require you to pay a premium for.
2019 models of the X3 are among some of the first of the third-generation introduced the previous model year.
A plug-in hybrid drivetrain available with this 2019 model allows the car to drive on electricity alone for 29 miles on a full charge.
You can learn more about the hybrid and other technologies included with the 2019 model by reading the owner's manual.
A PDF version of that official manual is embedded on this page and is free to view.
You can even download and print it out in order to keep a copy inside the car just in case too.