2019 Ford Fiesta Owner's Manual
---
You can view the 2019 Ford Fiesta owner's manual further down the page underneath the image of the cover.
Clicking on the "view full screen" button will take you to a full screen version of the manual.
Manual Cover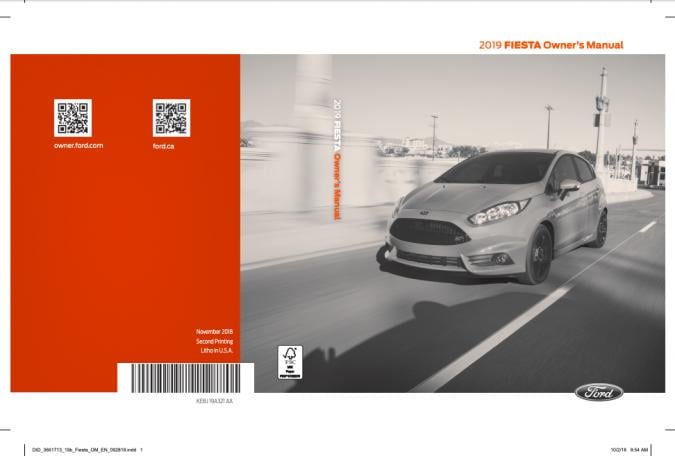 2019 Fiesta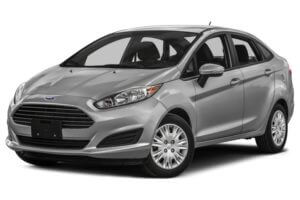 The Ford Fiesta has been the company's flagship hatchback model since the 1970s and has gone through decades of evolution.
The car has acted as a platform for many hot-hatch variants including the RS and XR2i which featured sporty styling and upgraded performance parts.
Using the Fiestas platform as a base for an SUV, Ford created a very popular car called the EcoSport which sells extremely well in developing nations such as Brazil.
The car is also available as a sedan with a boot sticking out of the back for improved storage space and is pushed in emerging markets like China.
Within the introduction section of the 2019 Ford Fiesta owner's manual, you will find a symbol glossary that illustrates the warning lights that may be flashing at you.
The child safety chapter starting on page 17 is hugely important if you are going to be having any occupants under the age of 16 in your car.
Next up is a seat-belts section that contains a load of information about fastening and adjusting the heights as well as adding extensions.
The keys and remote controls can prove tricky for new owners and understand their operation correctly to get the full use out of them.
The steering wheel chapter may seem a bit of a waste of time but if you have audio controls built into it then you may not be getting the full use out of them.