2020 Ford Escape Owner's Manual
---
You can view the 2020 Ford Escape Owner's Manual further down the page underneath the image of the cover.
Clicking on the "view full screen" button will take you to a full screen version of the manual.
Manual Cover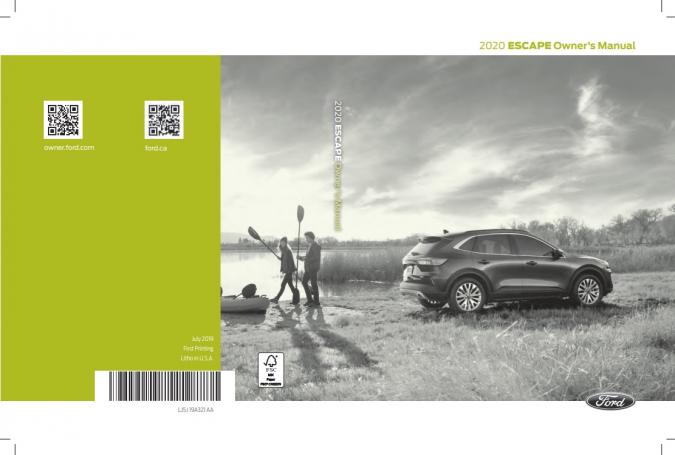 2020 Escape (Kuga)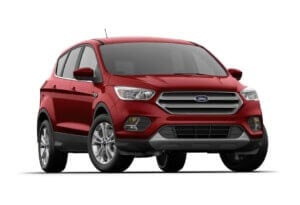 Sold as the Kuga outside of the USA, the Ford Escape is a compact crossover SUV sold since 2001.
This American automaker has lots of other crossover SUV lines including the smaller Edge and the slightly larger Explorer.
What makes it a crossover SUV is the fact that it lacks the usual heavy off-road equipment leading to a lighter-weight chassis.
It is classed as compact because it would be a compact car if it wasn't a crossover SUV, sitting alongside the Qashqai in terms of size for example.
Being lightweight means that the running costs are lower, a typical stigma attached to SUVs - now owners of these cars can benefit from the spacey interiors without the high costs.
This 2020 version is one of the first of the fourth-generation models to roll off the production lines.
Styling changes and the return of the hybrid drivetrain are the two largest changes for this new version.
To fully appreciate the new features included in this new generation Escape model you can refer to the 2020 owner's manual on this page.
To view it online you simply scroll the browser over the PDF above or to the left and wait for it to load.
You can even click the big green button to open up a full-screen version of the document to see more of the page and have better control over scrolling.