2020 Hyundai i30 Owner's Manual
---
You can view the 2020 Hyundai i30 Owner's Manual further down the page underneath the image of the cover.
Clicking on the "view full screen" button will take you to a full screen version of the manual.
Manual Cover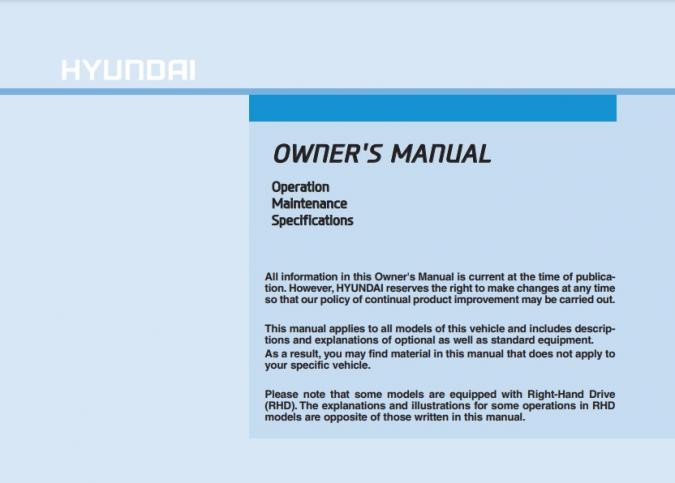 2020 i30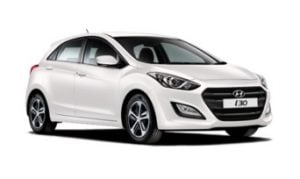 There's a lot of chatter and debate online nowadays as to whether Hyundai can --- or already has --- taken Toyota's crown for making affordable, high-quality and dependable cars. Hyundai is already quite big in the US market but one range of their cars has not made it and that's the "i" series, including the 2020 Hyundai i30.
When it arrived, the 2020 i30 model was praised for how much standard equipment was offered even in the base level model, as well as beautiful styling. The 2020 Hyundai i30 features edgy sweep-back headlights, a large and unique contemporary front grille design with chrome-finish "teeth" segments interlocking to create a beautiful mesh pattern.
The i30 is a 4-door model that comes standard with 16-inch alloy wheels, the front end of which is quite sleek and sporty, and the rear end arguably a bit more pedestrian, but not ugly at all. It does have a neat roof spoiler and some nice angular edges.
On the inside, the standard level model offers pleasing amenities and comfortable cloth seats with a kind of wetsuit-like design. There's also a digital instrument panel, 7-inch infotainment screen with touchscreen and physical buttons for easier use when driving. Cruise control and audio function controls are all mounted onto the steering wheel.
Take the 2020 Hyundai i30 out on the road and even with the base model you can enjoy 3 drive models: Normal, Eco and Sport to enjoy some different driving dynamics. Bigger and taller passengers won't feel too comfortable in the back seat if the person in front is also tall, but there's enough headroom and the rear passengers have their own climate controls, as well as an armrest with twin cup holders.
On the road, the i30 offers light and easy steering, great driver visibility, easy maneuvering, and with sport mode engaged will have some punchy acceleration, but it can be noisy when you put the pedal to the metal.