2020 Volkswagen Polo Owner's Manual
---
You can view the 2020 Volkswagen Polo Owner's Manual further down the page underneath the image of the cover.
Clicking on the "view full screen" button will take you to a full screen version of the manual.
Manual Cover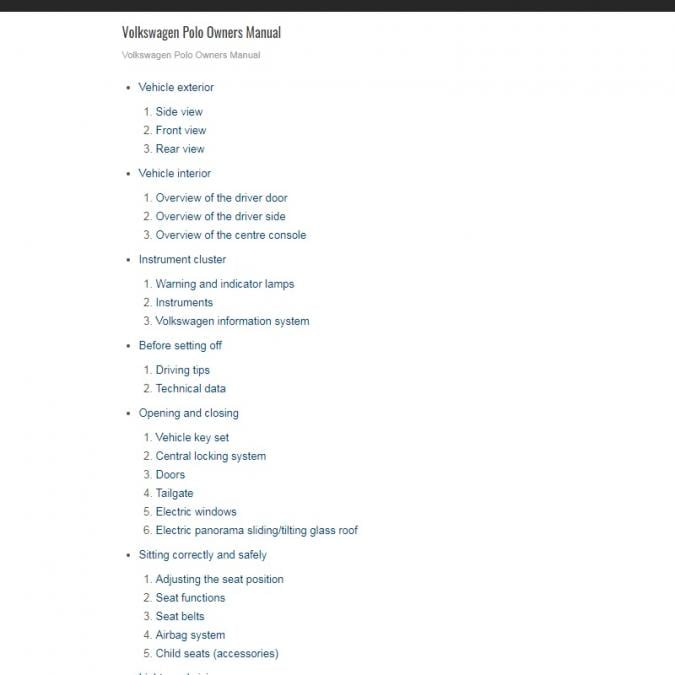 External Manual
Leave This Site & View External Manual »
2020 Polo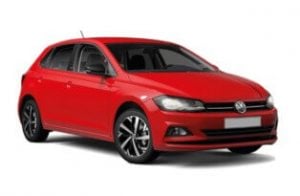 While the VW Golf GTI still adorns the lots of American car dealerships, its slightly smaller sibling the Polo is one we haven't been treated to, and that goes for the refreshed 2020 Volkswagen Polo as well.
The 2020 VW Polo was the second-best-selling VW model in the UK market after the Golf and among the best-selling compact cars, behind the top-selling Ford Fiesta. The 2020 VW Polo came with a daunting array of engine choices --- 6 gasoline and a diesel choice in all.
The Polo's smallest engines only displaced 1.0L and outputted 96-hp, but still proved very capable both on country roads and on the highway; a sign of great engineering. The 2020 model was praised in particular for its ride comfort, precision steering and confident traction.
In addition, as loud as you might expect a 1.0L engine to be when being worked hard, drivers of the 2020 VW Polo invariably report that the cabin is quiet with no excess engine, wind or road noise.
The interior is surprisingly spacious and flexible. You can easily adjust the driver's seat and steering wheel to fit any driver's height, and the front and rear pillars all offer great visibility.
In terms of add-ons and offerings, VW isn't the most generous with the 2020 Polo. You have to take on higher trims to access things like parking sensors, but a reverse-view camera is only available as an option, even on top-trim models. The use of cheaper, harder plastics was also perhaps a bit much.
The infotainment system is crisp, responsive and intuitive, with a good-size screen and easy controls. What's more, whether you're sitting in the driver's seat or in the rear passenger seat, you'll have plenty of headroom and legroom since the 2020 VW Polo is one of the roomiest compact cars around.