2021 Lincoln Aviator Owner's Manual
---
You can view the 2021 Lincoln Aviator Owner's Manual further down the page underneath the image of the cover.
Clicking on the "view full screen" button will take you to a full screen version of the manual.
Manual Cover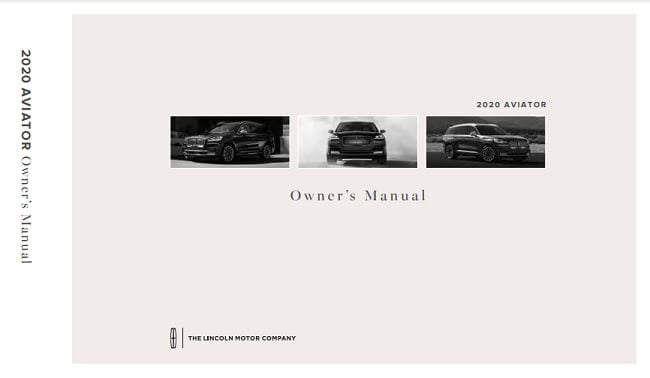 Other Manuals For 2021 Aviator
2021 Aviator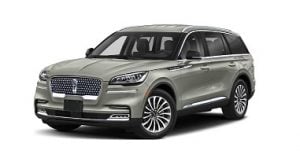 The 2021 Lincoln Aviator is an early example of the second generation of this nameplate.
It hit the road only the year before and is said to be the spiritual replacement for the MKT model.
Compared to the previous model, this 2021 version is classed as a crossover SUV rather than a traditional SUV like before.
That basically means that the Aviator Mk2 employs a unibody design that is lighter than the traditional body-on-frame layout.
Instead of there being a separate chassis that the body is stuck on top of it is built into the body itself.
Many additional features have been added to the luxury Aviator model such as Suspension Preview Technology.
This high-tech feature scans the road ahead and adjusts the suspension to best react to it for comfort and performance.
You can also drive this new model without keys, instead, you can sync your mobile device to it and use that as the key instead.
For 2021 there is also a plug-in hybrid version of the car that has its own owner's manual found here.
The new aggressive "visual attack" design scheme for the 2021 Aviator is influenced by the Continental and the Navigator.
For 2021, buyers of the car also gain a new set of 21 or 22-inch alloy wheels to choose from when ordering it new.