2021 Volkswagen Atlas Owner's Manual
---
You can view the 2021 Volkswagen Atlas owner's manual further down the page underneath the image of the cover.
Clicking on the "view full screen" button will take you to a full screen version of the manual.
Manual Cover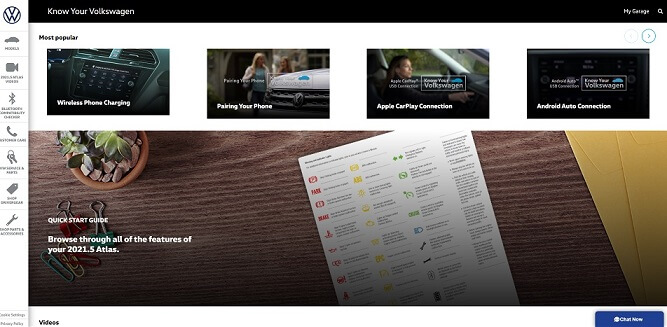 External Manual
Leave This Site & View External Manual »
2021 Atlas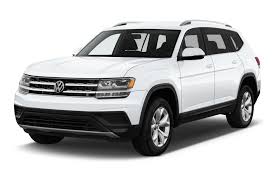 After the Toureg line was discontinued in the United States in 2017 the German automobile manufacturer decided to replace it with the Atlas.
Engineered to appeal to the average American car buyer, the Atlas featured larger engine options and the sort of features that do well there, like larger cup-holders.
It was also brought in to replace the Routan minivan line after that segment of the car market has been declining for almost 20 years.
The 2021 Atlas is sold outside of North America to regions such as China, the Middle-East and Mexico though it's sold as the Teramont.
Underneath the VW Atlas is the MQB Platform that is also put to use under larger cars such as the Arteon, Tiguan, Passat and also shortened for the Golf GTI.
Sold alongside this model is the Atlas Cross Sport, a sleeker (in design) version of the car that lacks the third row of seating.
Features in both models include mobile device connectivity for Apple and Android as well as new driver-aids requiring the driver to read the owner's manual even more so than before.
Flicking through the PDF on this page will insure that you as a new owner of your 2021 Volkswagen Atlas understand all of the features in the car.
It also allows you to fully appreciate the safety equipment built-in that could save your and/or a passenger's life.
Maintenance and technical data sit towards the back of the PDF manual and help keep your SUV reliable, safe as well as retain as much value as possible.