2020 Hyundai Tucson Owner's Manual
---
You can view the 2020 Hyundai Tucson Owner's Manual further down the page underneath the image of the cover.
Clicking on the "view full screen" button will take you to a full screen version of the manual.
Manual Cover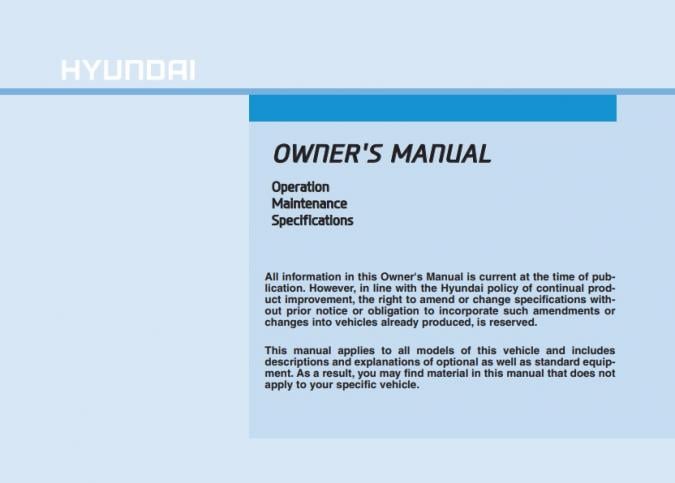 2020 Tucson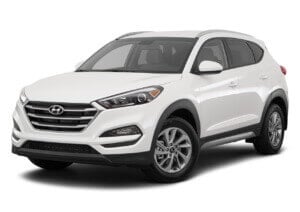 The Hyundai Tucson is a compact crossover SUV that was first released in 2004 for the 2005 model year.
It's smaller than the Hyundai Santa Fe and the Nissan Qashqai yet still boasts amazing storage space and light off-road capability with its raised suspension.
In later 2020 the Tucson received a face-lift sporting a jewel-style grille and an all-digital instrument cluster.
It wouldn't be until 2022 that Hyundai move the model onto the newer N3 platform and fully embrace the jewel-style headlights fully.
This makes the 2020 model of the car one of the last of the third generation design before updating along with several Kia models.
The 2020 Hyundai Tucson owner's manual opens with an index after some basic quick answers to common questions.
Next up is a "your vehicle at a glance" which helps you identify the part of your Tucson model that may be causing you issues.
The chapter on the multimedia system will prove useful if you are struggling to understand what certain buttons do on the dashboard or your steering wheel.
Maintenance and specifications chapters towards the rear of this manual will help you care for your vehicle and extend its life as long as possible while retaining its resale value.