2022 Mercedes Benz A-Class Owner's Manual
---
You can view the 2022 Mercedes Benz A-Class owner's manual further down the page underneath the image of the cover.
Clicking on the "view full screen" button will take you to a full screen version of the manual.
Manual Cover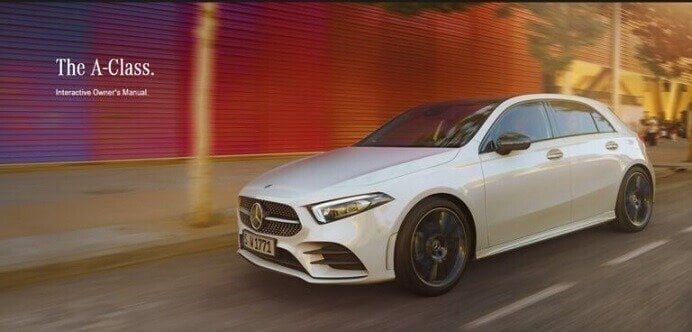 External Manual
Leave This Site & View External Manual »
2022 A-Class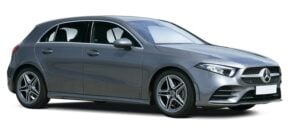 For 2022 the Mercedes-Benz A-Class has received a facelift, mostly to the front end.
A restyled front bumper leads the changes but the grille is set to stay looking the same as it did in 2021.
Inside, the infotainment system embedded into the dashboard has been updated to handle the latest MBUX-based software.
The new portrait-orientated infotainment system now manages the climate controls from on the screen, like other models from the German automaker.
All of the A-Class models (including this 2022 version) are classed as subcompacts, although before 2013 they didn't have the "executive" classification.
Mercedes improved the line considerably, taking it from the "affordable family car" bracket it sat in before and moving it into more of an executive car.
The first two generations of the car were tall cars, these newer models are much lower and more aerodynamic.
This 2022 model is part of the fourth generation (W177) of design that originally came in during the year 2018.
It sits on the same generic platform as the B-Class and GLA/GLB crossover SUVs built for small on-road cars.
Buyers can choose from a small range of gasoline and diesel engines with a plug-in hybrid system available for one gasoline engine.
All of these various options are covered in the owner's manual embedded on this website for the 2022 Mercedes Benz A-Class.
The manual is stored as a PDF and can be easily viewed or printed off by most mobile devices and computers.