2022 Renault Captur Owner's Manual
---
You can view the 2022 Renault Captur Owner's Manual further down the page underneath the image of the cover.
Clicking on the "view full screen" button will take you to a full screen version of the manual.
Manual Cover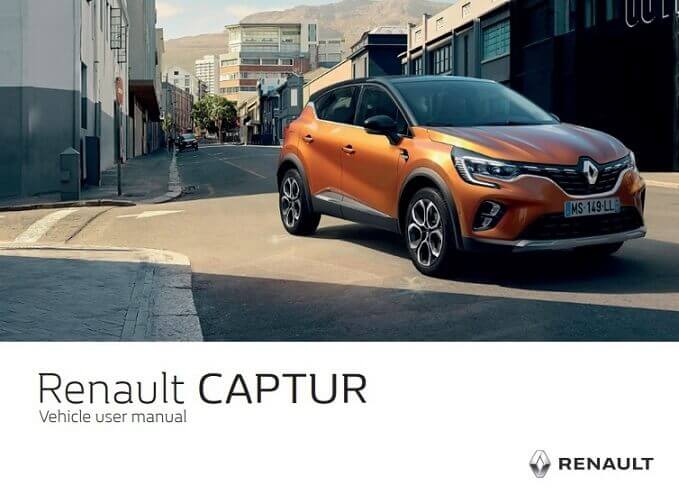 2022 Captur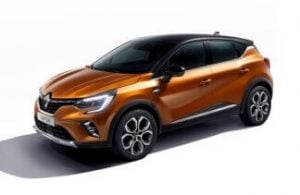 The 2022 Renault Captur is classed as a subcompact crossover SUV and is an example of the line's second generation.
Underneath it is a normal road-going car but above the chassis, it has the body of an SUV.
This has led to this incredible crossover vehicle that is leading many automakers to ditch classic saloon models and focus on these.
As an example of how not offroad this 2022 Captur really is you will find the same chassis that it uses under the 2022 Clio.
Renault and Nissan have been close partners in recent years and you can also find a very similar setup being sold by them as the Nissan Juke.
Like the Clio, all Captur models are front-wheel drive and are offered with a range of smaller displacement engines that boats brilliant fuel economy.
You can fit a 1-liter turbocharged petrol engine to get the best fuel economy possible or opt for a more thirsty 1.5-liter turbodiesel for additional torque.
For 2022 you are able to choose a plug-in hybrid drivetrain that matches up a 1.6-liter gasoline engine with an electric motor and battery pack.
You can charge this PHEV version of the Captur using mains electricity and drive on electricity alone for 28 miles before the engine has to take over.
If you need to learn how to maintain this hybrid system or learn about the car anymore then you can check out the owner's manual for it.
A copy of the 2022 Captur manual is stored on this website and is accessible totally free of charge for our visitors.