2022 Suzuki Swift Owner's Manual
---
You can view the 2022 Suzuki Swift Owner's Manual further down the page underneath the image of the cover.
Clicking on the "view full screen" button will take you to a full screen version of the manual.
Manual Cover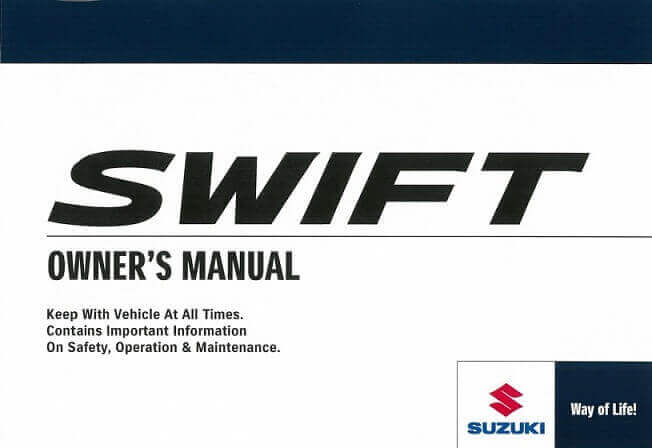 2022 Swift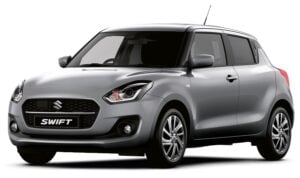 Suzuki brought the Swift into production in 2004 as a replacement for the Cultus.
Both cars are classed as superminis (or B-Segment), boasting a small size but packed with incredible features.
Suzuki sought to corner the "sporty" segment of the supermini segment of the auto market with this new Swift.
This was due to the market (although having massive numbers of sales worldwide) being oversaturated with many strong competitors such as the Opel Corsa.
Fast-forward to 2022 and you find the third generation of the Suzuki Swift on sale based on the new HEARTECT platform.
This HEARTECT platform is also used across many other lines from the Japanese automaker including the Ignis.
Thanks to an improved and smarter material use the 2022 Swift is 10% lighter than its previous edition.
A major change for this 2022 model when compared to previous versions is the loss of a 3-door option, all of the cars are 4/5-door.
As well as this body change the company is also packing plenty of new hybrid technologies into the Swift for 2022.
The mild-hybrid (no plug-in hybrid options are expected during 2022) will now be based on a 48-volt system rather than a 12-volt and take advantage of lithium batteries that pack more punch.
To find out how to get the most out of the 2022 hybrid system in the Swift you can check out the official owner's manual.
A copy of that manual for that model year is embedded on this site and is freely available to everyone.