2022 Toyota Camry Owner's Manual
---
You can view the 2022 Toyota Camry Owner's Manual further down the page underneath the image of the cover.
Clicking on the "view full screen" button will take you to a full screen version of the manual.
Manual Cover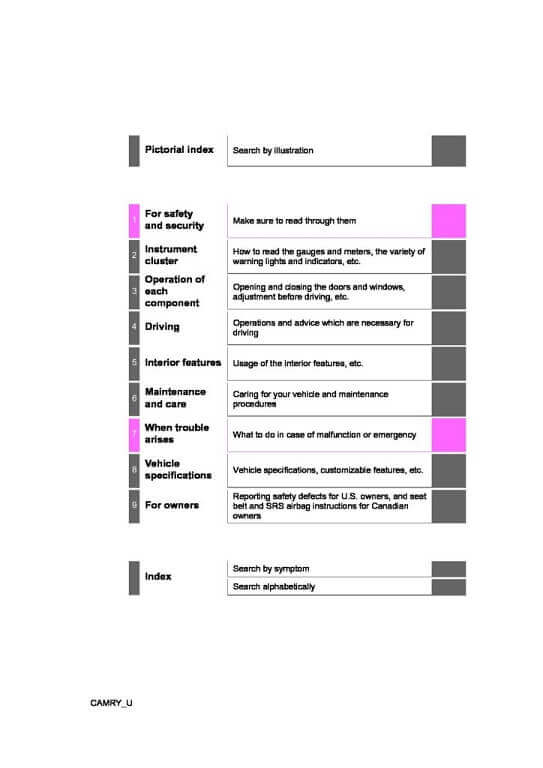 Other Manuals For 2022 Camry
2022 Camry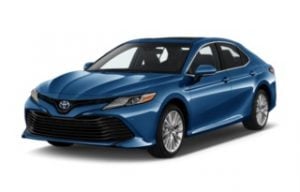 The 2022 Toyota Camry is an example of the XV70 version of the car or also known as the eighth generation.
It was introduced in 2017 and marks the start of the line being built on the Toyota New Global Architecture platform.
This platform is also used under many other models from the same Japanese automaker such as the 2022 Avalon and 2022 RAV4.
In terms of design and features, the 2022 model is very similar to the previous 2021 model.
The 2-liter gasoline engine is the standard for the 2022 Camry and is said to be very economical although a bit noisy.
Alongside the engine, noise is the reported high levels of wind noise when traveling on highways in the car.
Overall though the new Camry is said to be very impressive and a great value car with years of heritage as well as the reputable Toyota name behind it.
You can find out what features you can expect to find in your 2022 Toyota Camry by flicking through the 2022 Toyota Camry owner's manual on this site.
It is a PDF that was prepared by Toyota themselves and is distributed free of charge to anyone requiring it pre or post-sale.