2022 Volkswagen Golf Owner's Manual
---
You can view the 2022 Volkswagen Golf Owner's Manual further down the page underneath the image of the cover.
Clicking on the "view full screen" button will take you to a full screen version of the manual.
Manual Cover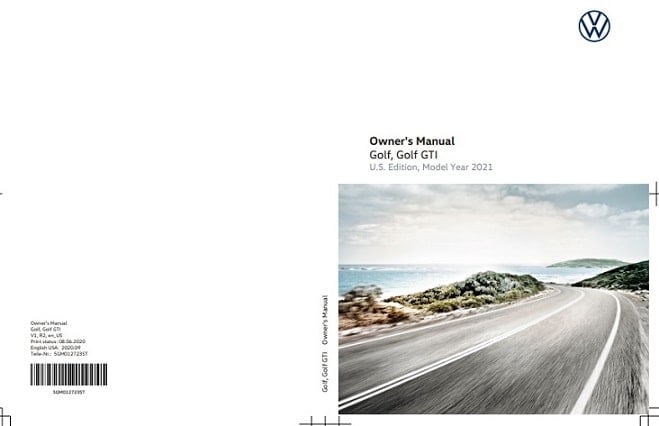 Other Manuals For 2022 Golf
2022 Golf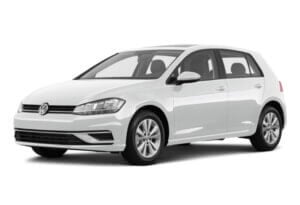 The 2022 Volkswagen Golf shows off how the car has evolved into its eighth generation.
It has a lot of technology packed into the compact car as standard with a premium finish that puts many other competing models to shame.
Still built on the MQB platform, the car continues to share its chassis with the Polo and retiring Passat (saying goodbye in 2022 after almost 50 years in production in the USA).
Upfront in the 2022 Golf the front-end has been radically redesigned and now includes sleek new LED headlights and a large bottom grille.
Inside, the dashboard has been consumed by the large infotainment system and digital instrument cluster that can adapt to the driver's requirements.
Air-conditioning as well as the rest of the dashboard controls have all been moved onto the infotainment screen.
With so many of the controls of a car now being built into the infotainment system, you need to understand how it works to operate the car properly.
Luckily this is covered in depth inside the owner's manual created by Volkswagen for this new Golf, a copy of which is hosted on this website.
The 2022 GTI performance trim has seen an upgrade too, now pushing 5% more power (241 horsepower in total) through a manual transmission as standard.