2016 Volkswagen Golf Owner's Manual
---
You can view the 2016 Volkswagen Golf Owner's Manual further down the page underneath the image of the cover.
Clicking on the "view full screen" button will take you to a full screen version of the manual.
Manual Cover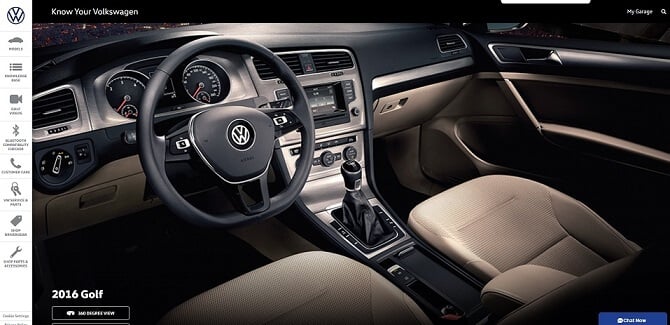 External Manual
Leave This Site & View External Manual »
2016 Golf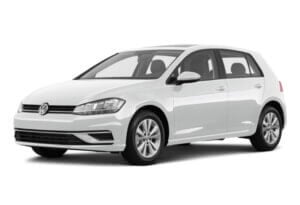 This 2016 Volkswagen Golf is part of the 7th generation, also known as "Mk8", pronounced "mark 8".
Over the years the Golf has amassed a large following of die-hard fans who love the compact car as well as its hot-hatch version the GTI.
The original car can trace its roots back to the 1970s when it was introduced as a radical replacement for the Beetle.
Like the Beetle, the Golf went on to become the biggest seller for the German automaker Volkswagen and is now one of the most popular cars in Europe.
Both cars are classified as compact but this Golf has its engine in the front powering the front wheels, the complete opposite of its predecessor.
This led to the Golf being lighter and much more efficient with improved interior space for occupants and cargo.
Eighth generation models are built on the MQB platform that is shared with the Polo and T-Roc to name a few of the many models.
In the 2015 model year, a new plug-in hybrid version of the Golf was introduced to the market that boasted an 83 miles electric range.
All of the various versions of the car are covered in the PDF version of the owner's manual featured on this website.