2019 Hyundai Santa Fe Owner's Manual
---
You can view the 2019 Hyundai Santa Fe owner's manual further down the page underneath the image of the cover.
Clicking on the "view full screen" button will take you to a full screen version of the manual.
Manual Cover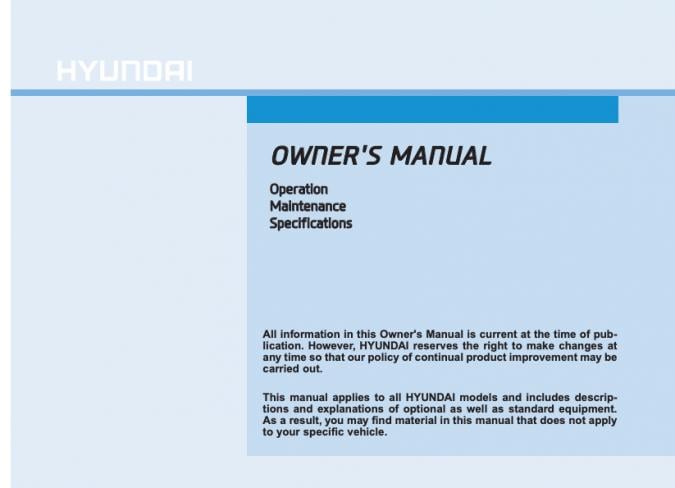 2019 Santa Fe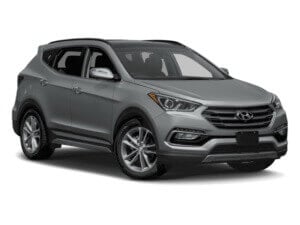 Representing the first SUV that Hyundai produced, the Santa Fe was classed as a compact at first but now sold as a mid-size as of 2007.
It is built on the same platform as the Kia Optima and Hyundai Sonata, which shows that it is not designed for off-roading.
Being built on a chassis designed for a road car gives the Santa Fe the benefit of being much lighter and so less expensive to run.
2019 models of the car are some of the first of the fourth-generation that was introduced just the year before.
These second-generation models can be powered by engines ranging from a sensible 1.6-liter hybrid to a sporty 3.5-liter gasoline.
Transmission options include a 6-speed manual, a 6 or 8-speed automatic or even an 8-speed dual-clutch for fast and efficient gear changes.
Inside the car is a fleet of modern technology that can be understood better by reading the owner's manual.
A copy of the official 2019 2019 Hyundai Santa Fe manual is embedded on this page in PDF format.
Anybody can download, view or even print the document free of charge from this page.