2019 Volkswagen Polo Owner's Manual
---
You can view the 2019 Volkswagen Polo Owner's Manual further down the page underneath the image of the cover.
Clicking on the "view full screen" button will take you to a full screen version of the manual.
Manual Cover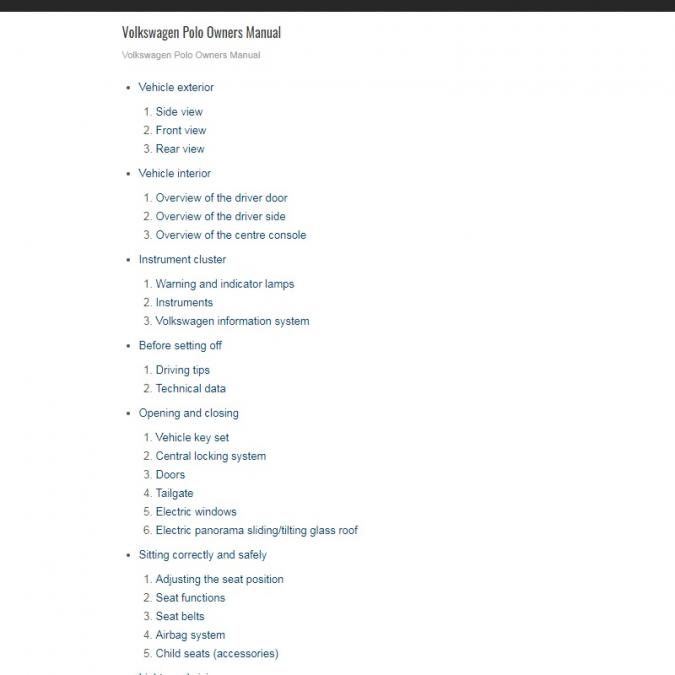 External Manual
Leave This Site & View External Manual »
2019 Polo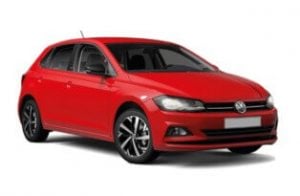 Volkswagen has found astronomical success with its range of small hatchback cars, in particular the Golf and the Polo. The latter hasn't made it to the US market, but it remains extremely popular in the UK and Europe.
The 2019 model is part of the 6th generation of Polo, and builds on the model's previous success. It is larger than previous versions, and is about the same width as the Mk5 Golf and the same length as the Mk3 Golf. More generous dimensions make for a roomier cabin, and the 2019 Polo doesn't disappoint. The 2019 offers class-leading cabin space.
This Polo competes in a crowded supermini market. Smaller and more efficient cars find a willing marketplace in the UK and Europe where gas prices are high. The 2019 Polo holds its own against the Ford Fiesta, Vauxhall/Opel Corsa, and the Citroen C3. Its main weakness is that it comes with a more premium price point of around $24,000 for the base model --- a lot for a supermini.
The standard powertrain is a small 3-cylinder unit with just 1.0L displacement and outputting 94-hp in its standard form. An augmented version of the same engine is also available with up to 110-hp. All feature a FWD drivetrain and 5-speed manual transmission as standard, but there is also a 7-speed VW direct-shift gearbox (DSG) available for those who want the convenience of an automatic but the more dynamic performance of a manual car.
The four trim levels include Life, Style, R-line and GTI, all of which feature Apple CarPlay and Android Auto as standard. It also includes front and rear electric windows, multifunction steering wheel, 2 USB charging ports, and a nice set of attractive alloy rims. It's a pricier model but it's more likely to retain value over time compared to its main competition.