2020 BMW X3 Owner's Manual
---
You can view the 2020 BMW X3 Owner's Manual further down the page underneath the image of the cover.
Clicking on the "view full screen" button will take you to a full screen version of the manual.
Manual Cover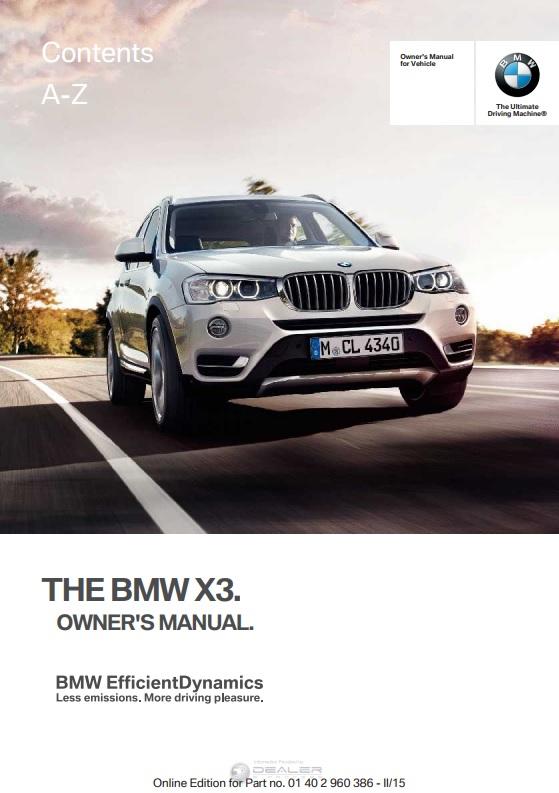 2020 X3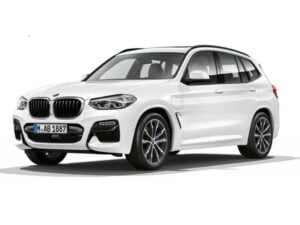 With the success of the X5 line several years previously the German automaker decided to create a smaller version and called it the BMW X3.
It acted as an entry-level into the company's crossover SUV range and is built on the chassis used underneath the 3-Series.
Obviously, it isn't going to perform well off-road using a road-going car chassis but as many SUV owners rarely use that feature it was discarded.
This led to a tall SUV-like vehicle with loads of room inside that didn't come with the usual burden of a heavy platform and so was less expensive to run.
Like the X5, people went crazy and sales were immediately fantastic for the compact crossover SUV X3 - even now sales are pushing to new heights every year.
This 2020 version of the car is part of the third-generation that was brought in during the 2018 model year.
Major changes included a plug-in hybrid option and the driver-aids previously featured in the 5-Series including the sDrive intelligent four-wheel-drive as an option.
For a deep explanation of all these new features, you can refer to the official PDF version of the manual included on this page.
Viewing the 2020 BMW X3 owner's manual on this page is easy using almost any device, you can also download or print it off to keep it for later.