2020 Suzuki Swift Owner's Manual
---
You can view the 2020 Suzuki Swift Owner's Manual further down the page underneath the image of the cover.
Clicking on the "view full screen" button will take you to a full screen version of the manual.
Manual Cover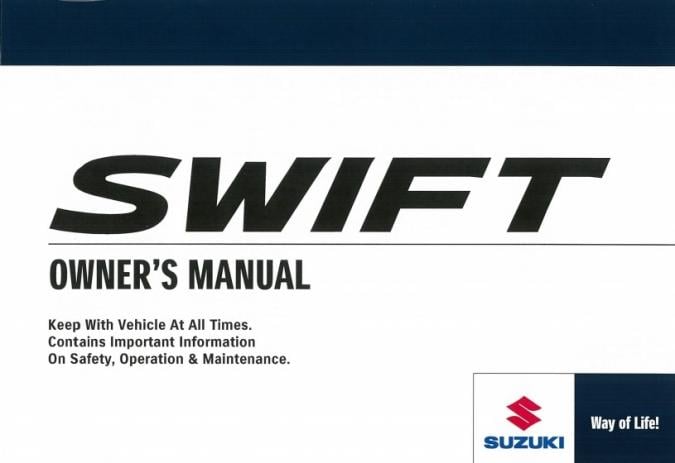 2020 Swift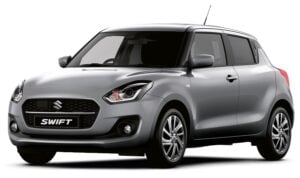 The original Swift name appeared during the 1980s attached to various export models by the Japanese automaker.
It has always been applied to cars that are sat in the supermini segment of the auto market, being very small but still packing a punch in terms of features.
In 2004 the first official globally recognized Suzuki Swift was launched as its own in-house developed model to replace the Cultus.
Suzuki intended on the model being more "sporty" than the model it was replacing and offered it in a series of sporty trims and even a convertible.
The Swift Sport version of the car on sale in most of Europe boasted a tuned engine and exciting exterior styling cues.
Underneath, the Sport version also featured a stiffer suspension for better handling and all four wheels had disk brakes.
Modern examples of the Swift sit on the same platform as the Ignis and Baleno called the HEARTECT chassis.
In 2020 the Swift received a minor facelift across all of the markets it was being sold in with only mild exterior alterations.
Sport trim versions of the car saw the addition of a mild-hybrid system in 2020 to improve the fuel economy and give a boost during acceleration.
To find out how the new mild-hybrid system works in the 2020 Suzuki Swift Sport you can check out the official owner's manual.
A copy of that manual document can be found on this page in PDF format and is totally free to download and print out if required.