2021 Nissan Pathfinder Owner's Manual
---
You can view the 2021 Nissan Pathfinder Owner's Manual further down the page underneath the image of the cover.
Clicking on the "view full screen" button will take you to a full screen version of the manual.
Manual Cover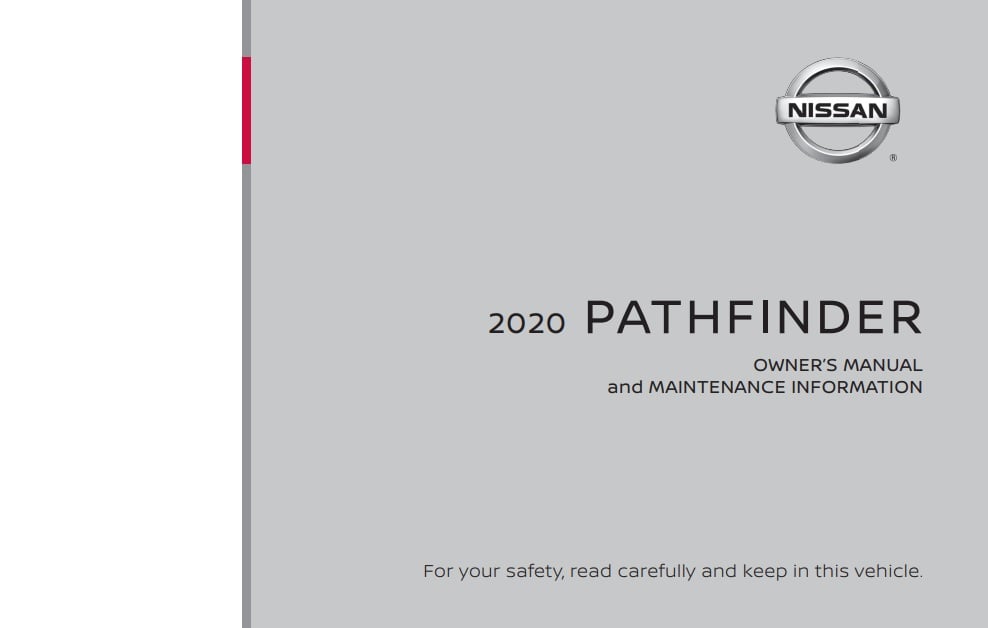 2021 Pathfinder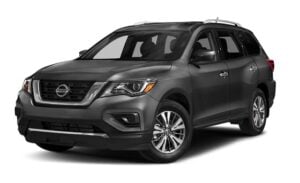 A 2021 owner's manual was not put out for the final year of the fourth-generation Pathfinder, so here is the 2020 model that is relevant.
When the Nissan Pathfinder first entered showrooms the SUV was built on top of the "Hardbody Truck" pickup truck chassis.
The Japanese automobile manufacturer wanted a model that could compete with the popular Ford Bronco and Jeep Cherokee.
These compact SUV models were selling extremely well during the 1980s in North America and the company knew there was a lot of money to be made doing it.
As the 1990s came around consumer tastes changed and buyers wanted a larger vehicle with more space inside and comfort/safety features built-in so the Pathfinder became a mid-size SUV.
Again, in 2012 the SUV evolved due to customer demands and the off-road capable chassis was cast aside for the same one that was used on the Altima and Murano.
This change to a more on-road chassis helped the Nissan Pathfinder trim a lot of unnecessary weight to help reduce running costs and the effect on the environment.
2021 brought about the new fifth-generation version of the crossover SUV and added a lot of modern technology to the cab and under the hood.
To better understand this new 2021 model Nissan released an official owner's manual that you can find in PDF format on this page.
The Pathfinder manual to the left of this page can be viewed online, downloaded or even printed off to keep in the car itself, just-in-case of emergency.