2021 Volkswagen Golf (incl. GTI) Owner's Manual
---
You can view the 2021 Volkswagen Golf (incl. GTI) Owner's Manual further down the page underneath the image of the cover.
Clicking on the "view full screen" button will take you to a full screen version of the manual.
Manual Cover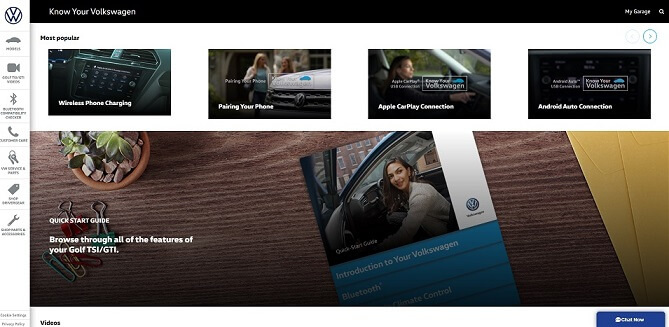 External Manual
Leave This Site & View External Manual »
2021 Golf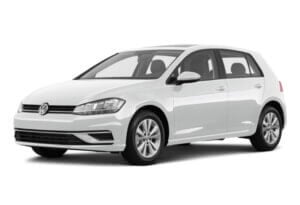 Introduced in the mid-1970s to replace the best-selling car ever the Beetle, the Volkswagen Golf was also a compact car.
It didn't share the same layout underneath though and was almost perfectly opposite, it had the engine in the front powering the front wheels, unlike the Beetle that had the engine in the rear powering the rear axle.
In North America, the Golf is called the Rabbit and in Mexico, it's called the Caribe.
The 2021 version of this car is an example of the eighth generation that was introduced in 2019.
It's built on the universal platform created by the company to bring as many models to the same chassis as possible.
Other cars by the same company that uses the MQB universal platform include the Passat and the Atlas, though it is stretched and modified slightly for each line.
Inside the 2021 models is a range of new driver-aids and automation technology including multiple new screens displaying information about the car.
This addition of new technology has proved confusing to a lot of the drivers of the new Volkswagen Golf and caused them to seek the owner's manual.
Embedded on this page is the PDF version of the 2021 Golf manual that you can view online, print or download for viewing later.
A table of contents at the start of the book allow you to quickly jump to the section you need to answer you query about your car.