2021 Volkswagen T-Roc Owner's Manual
---
You can view the 2021 Volkswagen T-Roc Owner's Manual further down the page underneath the image of the cover.
Clicking on the "view full screen" button will take you to a full screen version of the manual.
Manual Cover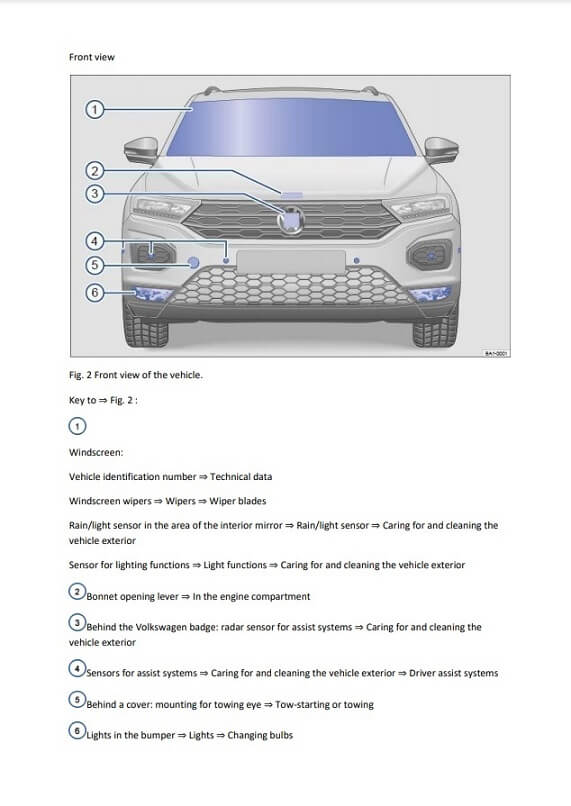 2021 T-Roc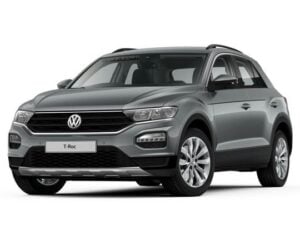 Adding to the German automaker's range of crossover SUVs, the Volkswagen T-Roc was the first subcompact crossover SUV at the time.
It was first released in 2017 and just 2 years later the company added the slightly smaller T-Cross to its line-up.
The T-Roc was the fourth crossover SUV from Volkswagen, a trend that began way back in the mid-1990s when Toyota released the RAV4 model.
Volkswagen jumped on the bandwagon with the Volkswagen Tiguan model, a larger offering based on the same platform as the Passat.
Many consider this car as the SUV version of the massively popular Golf compact car that the company has been selling since the 1970s.
Underneath the T-Roc is the same MQB platform that is used across numerous Volkswagen models, as well as models sold by its sub-brands such as Audi and SEAT.
The 2021 model year saw the introduction of the T-Roc Cabriolet, a convertible version of the crossover SUV with a fabric roof.
It shares very few panels with the standard version and is also only a 2-door, it also loses space in the boot for the roof to hide away in.
Inside the owner's manual for this 2021 model of T-Roc, you can find instructions on how to operate the roof as well as the features for the standard model too.