2019 Ford Edge Owner's Manual
---
You can view the 2019 Ford Edge owner's manual further down the page underneath the image of the cover.
Clicking on the "view full screen" button will take you to a full screen version of the manual.
Manual Cover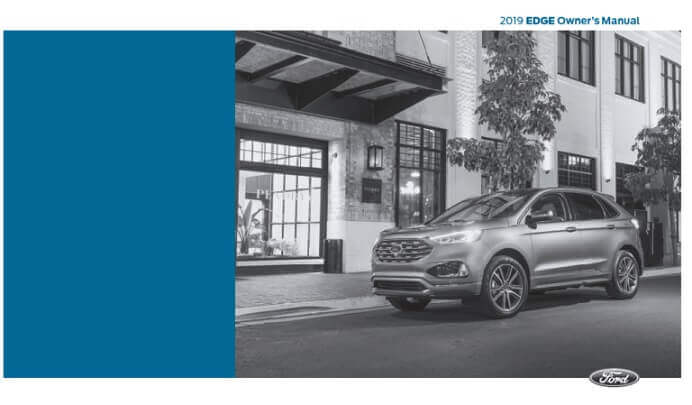 2019 Edge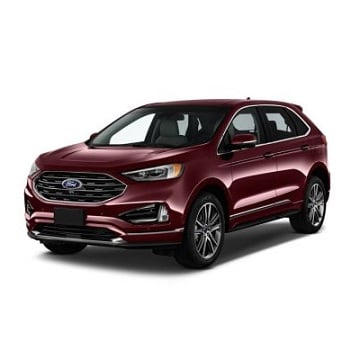 The Ford Edge sits in the middle of the Ford range of crossover SUVs and is itself classed as a mid-size crossover SUV.
Underneath, the platform is the same that is used on the Fusion sedan from the same American automobile manufacturer.
For the first generation of this model, it was also rebadged and sold as the Mazda CX-9 and the Lincoln MKX.
Sales for the line have remained strong and have pushed 100,000 sales per year in North America alone for most years.
This 2019 model of the Ford Edge is part of the second generation and is also the first year that received a face-lift.
The 2019 mode year face-lift bought a new front-end of the car styled similar to the Explorer model and an 8-speed automatic transmission featuring start-stop technology.
Inside the official owner's manual, you can learn about the new driver-aids added for the 2019 model including post-collision braking and evasive steering assist.
Towards the rear of the manual, you will find illustrated guides that help you maintain and service the Edge yourself, from oil changes to tire inflation.
In the center of the Ford Edge owner's manual PDF, you will learn about the infotainment system and the air-conditioning comfort features built into the car.