2020 Ford Fusion Hybrid Owner's Manual
---
You can view the 2020 Ford Fusion Hybrid Owner's Manual further down the page underneath the image of the cover.
Clicking on the "view full screen" button will take you to a full screen version of the manual.
Manual Cover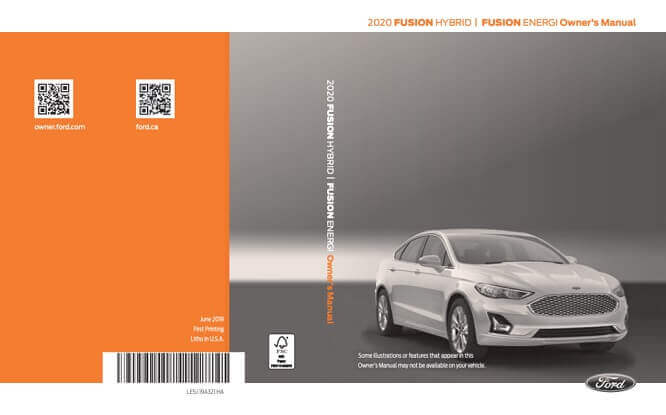 Other Manuals For 2020 Fusion
2020 Fusion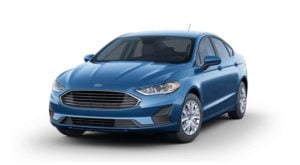 The first hybrid version of the Ford Fusion appeared in the 2010 model year, capturing lost energy during braking to recycle when accelerating again.
It wasn't until 2013 that Ford introduced a plug-in hybrid system for the mid-size car that allowed owners to charge the car at a mains outlet.
These 2020 models are available in both mild and plug-in-hybrid variants with the latter boasting 25 miles on electric-only thanks to an update in the previous year.
You can learn how to correctly operate and maintain your 2020 hybrid model using the official owner's manual.
A copy of that manual for this year's Fusion is available on this page in PDF format, easily downloadable and printed off using your PC or mobile device.
All Ford Fusions have 4-doors and can come as a front-wheel-drive or a four-wheel-drive.
2020 marks the final model year for the Fusion range as the company moves its focus to pickup trucks like its F-150 and crossover SUVs like the Edge.
That Edge model uses the chassis from the Fusion underneath its SUV-like body to achieve a fantastic fuel economy while maintaining ample room inside.