2022 Ford Maverick Owner's Manual
---
You can view the 2022 Ford Maverick Owner's Manual further down the page underneath the image of the cover.
Clicking on the "view full screen" button will take you to a full screen version of the manual.
Manual Cover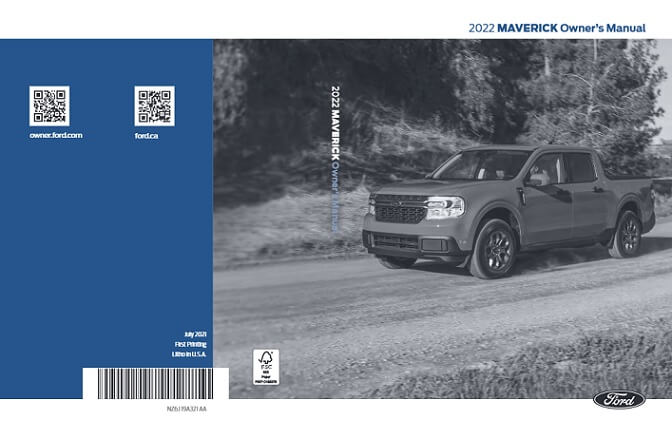 2022 Maverick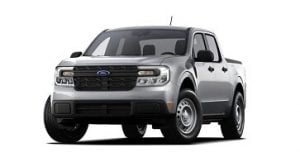 For 2022 the Ford Maverick nameplate makes a return to the motoring world.
This time it is classed as a compact pickup truck although you could argue that it's a crossover pickup truck.
It employs a unibody chassis design that uses the body as the supporting structure like crossover SUVs do.
Underneath this new 2022 Maverick is the same platform that is used by the Escape and the Focus, except with a pickup truck bed.
This has already been done before though with the Honda Ridgeline being based on the Accord with a mixed reception.
For 2022 though this Maverick revival has more of a tough image and is being released alongside Hyundai's similar new model the 2022 Santa Cruz.
That Santa Cruz is also a unibody pickup truck, with both companies hoping to capitalize on the big move to crossover models.
What makes these new crossover pickup trucks and SUVs attractive is the low overall weight they exhibit.
This means they don't need heavy, powerful engines as well as supporting equipment adding more to the cost of fuel and maintenance.
The new Maverick will be front-wheel drive as standard with an optional four-wheel drive on offer for those who need additional traction at the cost of weight.